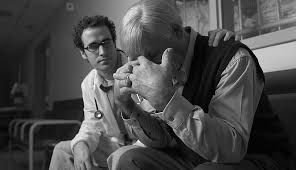 The Lord is near the brokenhearted; He saves those crushed in spirit.
Psalm 34:18
Officer Singh was a K-9 officer with the Newman Police Department.
He is survived by his wife and his six-month-old son.
He was a legal immigrant from Fiji, and his parents and brother currently live in the island nation.
They are now making their way to California.
A California church is grieving after their pastor committed suicide over the weekend.
Inland Hills Lead Pastor Andrew Stoecklein died in the hospital
Saturday after trying taking his own life Friday.
The pastor left behind three young children and his wife.
On May 16, Angela Kennecke was working on a story about the opioid epidemic
for TV station KELO-TV in Sioux Falls, S.D.
The story was about good Samaritan laws and drug overdoses.
She spoke to three mothers whose children had died of overdoses.
After work, she got a call from her ex-husband: Her own daughter, Emily,
had suffered what would be a fatal fentanyl overdose at 21.