All Posts Tagged: Israel
Blessed are those invited to the Supper of the Lamb.
Revelation 19:9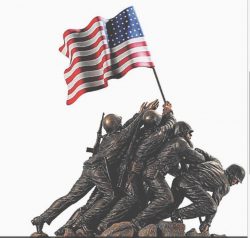 Memorial Day was birthed in May of 1865 by a group of freed slaves in Charleston, South Carolina. They visited a cemetery for Union soldiers, decorating their graves to Remember: FREEDOM is not FREE!
Israel received this instruction for the eve of their liberation: "Each Jewish man is to take a lamb for his family and slaughter it at dusk. He must take some of the blood and smear it on the two doorposts and the lintel of the house in which his family will eat the meat, along with bread. This will be a memorial day for you…." (Exodus 12:1-12)  Remember: FREEDOM is not FREE!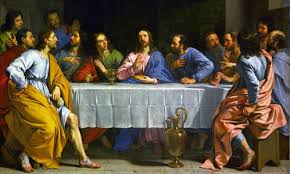 "On the eve of his crucifixion Jesus took bread. When He had given thanks, He broke it and said, 'Take this bread and eat it. This is my body which is broken for you. Do this to remember Me.' After supper, He took the cup. He said, 'This cup is the New Way of Relationship between God and you via my blood. Whenever you drink it, do it to remember Me" (1 Corinthians 11:23-25) . Remember: FREEDOM is not FREE!
"Every time you eat this bread and drink from this cup you proclaim the Lord's death until He comes again" (1Corinthians 11:26). Jesus will return with the Father's new production, "a new heaven and a new earth."(Revelation 21:1)  Here's Act One: "Then I heard the sound of many people. 'Let us be full of joy, for the time has come for the wedding supper of the Lamb. Those who are invited to the wedding supper of the Lamb are happy."(Revelation 19:6-10) FREEDOM is not FREE!
Guess what? YOU'RE invited! Just RSVP to Jesus!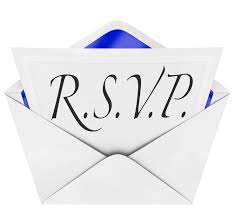 I Dreamed a Dream from Les Miserables expresses the experience of many of us. Watch the video and then ponder the rest of this post…
I dreamed a dream in time gone by
When hope was high and life worth living
I dreamed that love would never die
I prayed that God would be forgiving

Then I was young and unafraid
And dreams were made and used and wasted
There was no ransom to be paid
No song unsung, no wine untasted

But the tigers come at night
With their voices soft as thunder
As they tear your hopes apart
And they turn your dreams to shame

Still I dream he'd come to me
And we would live the years together
But there are dreams that cannot be
And there are storms we cannot weather

I had a dream my life would be
So different from this hell I'm living
So different now from what it seemed
Now life has killed the dream I dreamed
Believing "there was no ransom to be paid," Israel had "used and wasted" their God-given dream." "Don't you realize it is God you are treating like this? This is crazy! Isn't this your father who created you, who gave you a place on Earth? (Deuteronomy 32:5-6). Then a tiger [Babylon] ravaged their hopes, leaving behind a hellish existence of shame and regret. And yet, "God told them, 'I've never quit loving you and never will. So I'll start over with you and build you up again, dear Israel.'" "For I know the plans I have for you, plans to give you a future and hope—never forget that. I will bring you back to the place that is your rightful home" (Jeremiah 29:10-14).
The Maker never gives up on His Dream for your life!
Why should you?