"God authorized and commanded me to commission you:
Go out and train everyone you meet, far and near,
in this way of life. Then instruct them
in the practice of all I have commanded you.
(Matthew 28:18-20)
---
LIFE IS FOUNDED ON BASICS!
These BASICS are absolutely indispensable for living. They enable us to investigate, analyze, communicate, create, and measure. However, they are impersonal! Are there BASICS for living as person-beings?
I came that they may have and enjoy life, and have it in abundance [to the full, till it overflows]. (John 10:10) Obviously, we don't have the LIFE God intended; otherwise, the Father would not have sent Jesus on such a costly trip! (John 3:34)
Better than anybody, an inventor of a working object is able to explain how it works. Similarly, Jesus knows how LIFE works because he is its source. The Word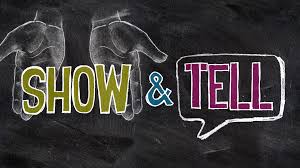 was the source of life, and this life brought light to people. (John 1:4) Jesus' life was a "show and tell" as regards the building blocks of LIFE. Basics of Life explores these fundamentals so that one is enabled to sink [one's] roots in him and build on him. (Colossians 2:7)
The disciples were trained in this way of life via "hands-on" experience; or, as John Wimber said, the disciples followed Jesus "doin' the stuff!" Of this dynamism,

Martin Luther said: "This faith is a living, busy, active, powerful thing! It is impossible that it should not be ceaselessly doing that which is good." Hence, learning the Basics of Life is purposeful: Go, train and instruct everyone in the practice of all I have commanded you.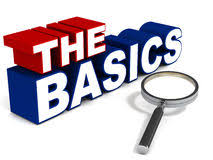 MANUAL OF LIFE > BOOK OF JESUS
MAKER OF LIFE > FATHER OF JESUS
MODEL OF LIFE > PERSON OF JESUS
MENTOR OF LIFE > SPIRIT OF JESUS
MEANS OF LIFE > CONNECTION TO JESUS
MECHANICS OF LIFE > FAITH IN JESUS
MEDICINE OF LIFE > GRACE OF JESUS
MAINTENANCE OF LIFE > INTIMACY WITH JESUS
MANNER OF LIFE > LOVE OF JESUS
MEASURE OF LIFE > CONFORMITY TO JESUS
MANIFESTATION OF LIFE > COMMUNITY OF JESUS
MOVEMENT OF LIFE > MINISTRY OF JESUS
MONEY OF LIFE > CURRENCY OF JESUS
MONSTER OF LIFE > ENEMY OF JESUS
MEAL OF LIFE > SUPPER OF JESUS
MANSION OF LIFE > DWELLING OF JESUS