All Posts Tagged: Communion
Blessed are those invited to the Supper of the Lamb.
Revelation 19:9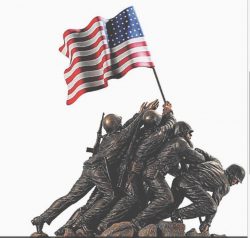 Memorial Day was birthed in May of 1865 by a group of freed slaves in Charleston, South Carolina. They visited a cemetery for Union soldiers, decorating their graves to Remember: FREEDOM is not FREE!
Israel received this instruction for the eve of their liberation: "Each Jewish man is to take a lamb for his family and slaughter it at dusk. He must take some of the blood and smear it on the two doorposts and the lintel of the house in which his family will eat the meat, along with bread. This will be a memorial day for you…." (Exodus 12:1-12)  Remember: FREEDOM is not FREE!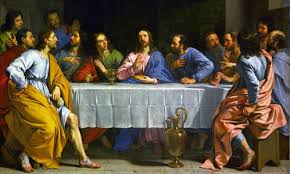 "On the eve of his crucifixion Jesus took bread. When He had given thanks, He broke it and said, 'Take this bread and eat it. This is my body which is broken for you. Do this to remember Me.' After supper, He took the cup. He said, 'This cup is the New Way of Relationship between God and you via my blood. Whenever you drink it, do it to remember Me" (1 Corinthians 11:23-25) . Remember: FREEDOM is not FREE!
"Every time you eat this bread and drink from this cup you proclaim the Lord's death until He comes again" (1Corinthians 11:26). Jesus will return with the Father's new production, "a new heaven and a new earth."(Revelation 21:1)  Here's Act One: "Then I heard the sound of many people. 'Let us be full of joy, for the time has come for the wedding supper of the Lamb. Those who are invited to the wedding supper of the Lamb are happy."(Revelation 19:6-10) FREEDOM is not FREE!
Guess what? YOU'RE invited! Just RSVP to Jesus!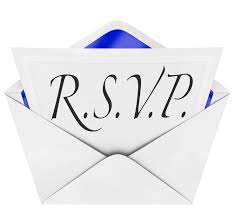 "Diakonia (Greek word for service) means an activity which every Greek would recognize at once as being one of self-abasement: waiting at table, serving food and pouring wine. The distinction between master and servant was nowhere more visually apparent than at meals, where the noble masters would lie at the table in their long robes, while the servants, their clothes girded, had to wait on them. Diakonia always implied inferiority.
"Jesus, however, gave this notion of service a radically new meaning; at the heart of His message lies His commandment to love one's neighbor, a love in which the love of God is manifested. For Him diakonia becomes an essential characteristic of discipleship. It is clear that Jesus is not merely concerned about service at table, or care for the bodily needs of others; nor is He simply concerned about certain special acts of love, which can also be summed up in the word diakonia. His fundamental concern is with living for others (Mark 9:35; 10:43-45). This is an essential element of being a disciple: a man is a disciple of Jesus through service of his fellow men.
"It is not law or power, knowledge or dignity but service which is the basis of discipleship. The model for the disciples in their following of Jesus is therefore not the secular ruler and not the learned scribe, nor even the priest who stands above his people; the only valid model is that of the man who serves at table: 'But I am among you as One who serves' (Luke 22:27). [Envisioned here] is a total existence of life and death service for others. 'If anyone serves Me, he must follow Me; and where I am, there shall My servant be also; if anyone serves Me, the Father will honor him' (John 12:25-26).
"The root and goal of service is love (see Manner of Life). Service occurs out of love for others as John indicates in his account of the Last Supper. 'Having loved His dear companions, He continued to love them right to the end. So He got up from the supper table, set aside His robe, and put on an apron. Then He poured water into a basin and began to wash the feet of the disciples, drying them with His apron. After He had finished washing their feet, He took His robe, put it back on, and went back to His place at the table. Then He said, "Do you understand what I have done to you? You address me as Teacher and Master, and rightly so. That is what I am. So if I, the Master and Teacher, washed your feet, you must now wash each other's feet. I've laid down a pattern for you. What I've done, you do. I'm only pointing out the obvious. A servant is not ranked above his master. If you understand what I'm telling you, act like it—and live a blessed life"' (John 13:1-17)." —Hans Kung, The Church (emphasis added)