All Posts Tagged: Psalm 103
My soul, praise the Lord!
    Every part of me, praise his holy name!
My soul, praise the Lord
    and never forget how kind he is!
He forgives all our sins
    and heals all our sicknesses.
He saves us from the grave,
    and he gives us love and compassion.
He gives us plenty of good things.
Psalm 103:1-5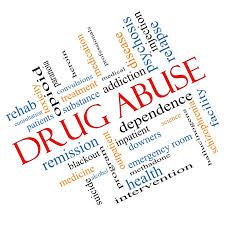 We need to stop blaming addicts and start treating them.
Right now, our treatment options are severely limited and often misguided.
In this talk, Ed Stevenson passionately describes why we desperately need more treatment centers
and better treatment options if we are to help our friends and family who struggle with addictions.
Hallelujah!
You who serve God, praise God!
Just to speak his name is praise!
Just to remember God is a blessing—
now and tomorrow and always.
From east to west, from dawn to dusk,
keep lifting all your praises to God!
Psalm 103:1-3

Great is the Lord and most worthy of praise;
his greatness no one can fathom.
One generation commends your works to another;
they tell of your mighty acts.
They speak of the glorious splendor of your majesty.
They tell of the power of your awesome works.
They celebrate your abundant goodness.
The Lord is gracious and compassionate,
slow to anger and rich in love.he Lord is good to all;
he has compassion on all he has made.
Psalm 145:1-9

That day the Spirit led Simeon to the Temple.
So when Mary and Joseph came to present the baby Jesus to the Lord,
Simeon was there. He took the child in his arms and praised God, saying,
"Sovereign Lord, now let your servant die in peace,
as you have promised. I have seen your salvation,
which you have prepared for all people.
Luke 2:27-31