All Posts Tagged: humility

This article is specifically directed to women. However, the principles are applicable to all persons. I don't agree with everything here asserted. But, "eat the fish and throw out the bones."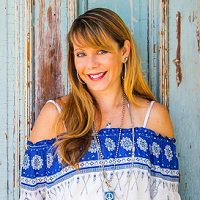 Dina Strada is an L.A. based Event Planner, Author, and Certified Life Coach specializing in relationships and empowering women. She has most recently been featured as a Contributing Author in the powerful new book, "Simply Women: Stories from 30 Magnificent Women Who Have Risen Against the Odds".
I've lost count how many times my own heart has been broken. I could argue that the breaking of my heart was done to me by another person. I could easily make myself the victim of my stories of heartache and loss. But I've come to realize that in each situation, I had a choice. And my choices were the cause of many broken hearts.I am in no way suggesting that we won't sometimes have our heart broken by another person when we do everything right, even when we make the best choices for ourselves. Because that's part of life. Our hearts are fragile and vulnerable to the actions of others.
3. Don't put your happiness in the hands of another person. We all intellectually know this. Happiness is an inside job. Nobody and nothing outside of ourselves can make us happy. Yet we go into different situations in our lives and most of our relationships throwing the monumental task of making us happy onto another person.
Don't give anyone else this power over you. We're all responsible for our own happiness and that includes our choices to stay in relationships or situations that aren't bringing us what we truly want. If the relationship, job, or situation we are in is no longer serving us or in alignment with what we truly desire, we have the choice to let it go to create space for something better.
4. Don't make everything about you. This one is incredibly hard because we make so much about us. When people treat us poorly. When someone doesn't choose us. When our partner is unfaithful. When we don't get a job we want…we make it all about us.
It's never really about us. It's about them.
People's choices are simply that—their choices. Just as we choose what is best for us, other people choose what is best for them and sometimes their choices hurt us.
When someone I cared deeply about ended the relationship with me, the first place I went was, "Why wasn't I enough?" This seemed like a logical thought at the time. If I was enough, he wouldn't have walked away and then immediately dove into a relationship with somebody else.
But that's not the whole truth. When people choose something else, it rarely has anything to do with us and more to do with them. They simply chose something different. Different doesn't mean better. It just means different. It's like when we're perfectly content eating the same thing for breakfast every day until one day we see something else that captures our attention—and it looks a whole lot better than what we've been eating. We want to try it.
The same thing happens with people. Sometimes, people just need to try something different. Don't make it about you.
Author: Dina Strada
Image: Lauren Treece/Flickr 
Editor: Catherine Monkman
It is common, particularly for Christians, to confuse humility and self-contempt, believing that avoiding the sin of pride means considering ourselves shameful and dirty. Here, Andrew J. Bauman, a licensed mental health counselor and graduate of The Seattle School of Theology & Psychology, confronts the idea that our glory needs to be hidden and demeaned. In fact, maybe true humility and gratitude can only come when we learn to bless the beauty in how we were created.
Understood correctly, our love for ourselves, our "yes" to our self, may be regarded as the "categorical imperative" of the Christian faith: You shall lovingly accept the humanity entrusted to you! You shall be obedient to your destiny! You shall not continually try to escape it! You shall be true to yourself! You shall embrace yourself! Our self-acceptance is the basis of the Christian creed. Assent to God starts in our sincere assent to ourselves, just as sinful flight from God starts in our flight from ourselves. —Johannes Baptist Metz
She squirmed as she sat across from me, unable to join in my delight of her. "But I can't be prideful," she said, sitting in my office with her hands softly holding her face. "Yet your self-hatred is acceptable and pleasing to God?" I asked. She shook her head in disbelief, neither of us knowing which direction she would turn.
What was so heartbreaking to me was that her "glory" actually felt like "sin" to her. If she were to internally arrive at goodness and glory, it was somehow equated to "pride." She grew to believe that her "wickedness" was the truest and noblest quality about her, her core identity was dirty, and thus self-annihilation made sense, because God hates "sin." This message is quite common, and it can easily be manipulated by Evil and birth the pride of self-contempt (I'll explain that concept more thoroughly, but a little backstory first).
I understand my client's battle well. I grew up Southern Baptist; three times a week my mom would drag me to church. I listened some, but spent most of my time drawing on those strange fuscia-colored envelopes. As I continued to grow and mature, I listened to sermons a bit more intently and focused a little less on the unpleasant solos from the choir director's wife.
The main thing that I took away from the thousands of hours of sermons was that "I was a sinner." I was wicked and Jesus was good. I had better accept Jesus in my heart, or I would burn in Hell forever. That was it. I got saved seven times just to make sure. But no matter how many times I was washed in the blood, I still felt dirty, I still felt like I was bad. My shame was deeper than my salvation. My sin, my darkness, was truer than my glory. My sinfulness was the majority of what was preached—90 percent of the messages were about how sinful we all were.
Despite how true it is that I am a sinner, and so was everyone in that congregation, what was most true was only preached 10 percent of the time, or just left out of the gospel message all together. What is most true is that I was made in the image of God, that God smiles over me, despite my depravity, that the authority of the cross was and is greater than the supremacy of shame.
In the conservative religious culture that I grew up in, self-hatred became blessed as humility, and any love of self was labeled as haughty. Being taught John 3:30, "He must become greater and I must become less," was used as gasoline to fuel my self-destruction. It was never explained to me that you couldn't become "less" until you have become a "whole." Until you know who you are, and tell the truth of your goodness, you cannot fully acknowledge the greatness of our God.
To lovingly bless the beauty of what God has created in all of us does not produce pride, but a posture of immense gratitude and humility. Self-contempt and self-annihilation are actually quite prideful stances—we unconsciously think our self-hatred can cleanse us, that we can sit in God's place and forgive our own sin. We become consumed with self by unconsciously cutting ourselves down, mocking our own successes, and allowing insecurity to fuel our drive to perfectionism.
We can only access authentic humility when we have a full self to humble. We can only avoid the sin of self-contempt and pride by joining Truth. We must start telling the truth of who we are and who we see others to be. To love one's self is a "categorical imperative" to the Christian faith; to love one's self is to love our creator God. This split can no longer be. We must integrate a love for self, and a holy adoration for the One who made us so stunning.
You shaped me first inside, then out; You formed me in my mother's womb. I thank You, High God—you're breathtaking! Body and soul, I am marvelously made! I worship in adoration—what a creation! You know exactly how I was made, bit by bit, how I was sculpted from nothing into something. You formed me in my mother's womb. I thank you, High God—you're breathtaking! (Psalm 139:13-18)