All Posts Tagged: Lazarus
I am the resurrection and the life. Those who believe in Me will live, even though they die; and those who live and believe in Me will never die. (John 11:25-26)
We've already explored the Monster of Life in the forms of disconnection, disease, and delusion.
Lazarus and his two sisters, Mary and Martha, were close friends of Jesus. "Jesus loved Martha and her sister and Lazarus, but oddly, when He heard that Lazarus was sick, He stayed where He was for two more days." By the time Jesus arrived, Lazarus had died. Martha met Jesus with these words: "Lord, if You had been here, my brother would not have died." The above words are Jesus' response.
How shall we understand these words about life and death that seem self-contradictory? The Passion of the Christ, a 2004 epic drama, is the highest grossing R-rated film in America history. In his review, movie critic Roger Ebert wrote, "It is clear that Mel Gibson wanted to make graphic the price that Jesus paid (as Christians believe) when He died for our sins." Obviously, the price was physical. Physically, death is the beginning of the end: "From dust you have come and to dust you shall return" (Genesis 3:19). It involves the termination of the physical. The vital signs (BODY temperature, pulse rate, respiration rate and blood pressure) "go south"!
However, the physical, though most graphic, is not most fundamental. Listen to Jesus' words: "At about three o'clock, Jesus called out with a loud voice, 'My God, My God, why have You abandoned Me?'" The core of death is spiritual—spiritual separation from God. It is HELL! Of this the Apostles' Creed speaks: "Jesus suffered under Pontius Pilate, was crucified, died, and was buried; He descended to hell."
Alzheimer's is a horrifying disease! Debra Dean captures the distressing experience: "She is leaving him, not all at once, which would be painful enough, but in a wrenching succession of separations. One moment she is here, and then she is gone again, and each journey takes her a little farther from his reach." Death is spiritual Alzheimer's—separation of the human spirit from the Creator.
Now, Jesus' words about life and death are crystal clear!
Those who believe in Me will live, even though they die physically;
and those who 
live
 and 
believe in Me
 will 
never die 
spiritually
.
Here's the most important words: "Those who believe in Me will live." "During the Gemini 4 mission on June 3, 1965, Ed White became the first American to conduct a spacewalk. He floated outside the capsule attached by an umbilical cord tether providing oxygen and communications from the spacecraft" (NASA). "Jesus said to the fishermen, 'Come, follow ME!'" (Matthew 4:19). Believing is nothing other than attaching to Jesus, The Life, by the tether of faith. George Müller, a man of great faith, cared for 10,024 orphans in his life. He once said, "I long for a warm personal attachment to Him."
"People tethered to God by faith can let themselves go because they know they will get themselves back" (Cornelius Plantings). Are you tethered to Jesus? It's a life and death matter!
Martha, Mary and Lazarus were close friends of Jesus. Lazarus got sick "so the sisters sent word to Jesus, 'Lord, the one You love is sick'" (John 11:3). While Jesus traveled to the home, Lazarus died. Upon arrival Jesus consoled the grieving sisters after which, "still terribly upset, He went to the tomb, which was a cave with a stone rolled against the entrance. 'Take away the stone,' He said. Martha objected, 'There will be a bad smell, Lord. He has been buried four days!'" After encouraging Martha, the stone was rolled away. "Then Jesus shouted, 'Lazarus, come out!' And the dead man came out, his hands and feet bound in grave clothes, his face wrapped in a head cloth" (John 11:38-44).
The story illustrates what it means to be "born again"—getting connected to Jesus! Like Lazarus we're bound and wrapped in death. Furthermore, our spirits have decomposed to such a degree that, to put it bluntly, we stink! Into our darkness, depravity and death Jesus extends an invitation of grace: "COME OUT!"
Lazarus responded to the Word of Life. Slowly shuffling from the tomb, he wobbled his first steps in following Jesus. Note his condition. Lazarus's spirit was alive but his soul and body were still bound in garments of death, a strange situation. Nonetheless, this is how we all begin following Jesus.
To Nicodemus Jesus said: "You must be born again. Humans give life to their children. Yet only God's Spirit can change you into a child of God."  Paul described the born again condition: "Friends, I'm completely frustrated. You're acting like infants in relation to Christ, capable of nothing much more than nursing at the breast."
Here's the point. One is born again upon responding to the call of Jesus. Connection person to Person is established. However, no matter what our chronological age, we are at that point infants in Christ. The best thing one can do is put on a giant Depends, proceed to the bathroom and look in the mirror and say: "This is who I am in Christ!"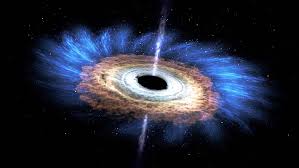 The Creator has an inconceivable sequel! "Then the One sitting on the throne said, "See! I am making all things NEW." (Revelation 21:5)
What is the most breathtaking natural wonder you have experienced? With absolute certainty I guarantee this: "You ain't seen nothing yet!" "Then I saw a new earth and a new sky, for the present earth and sky had disappeared" (Revelation21:1) "Eye has not seen, nor ear heard, nor has it entered into the heart of man the things which God has prepared for those who love Him". What you've experienced is but a short preview of what's coming!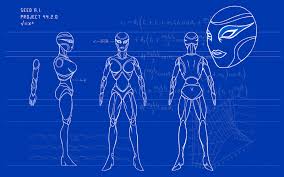 Furthermore, for the first time you will meet the real YOU! I'm not joking! Remember, Father's original design of you has been hidden beneath layers of false fabrication. Listen to this: "Jesus shouted, 'Lazarus, come out!' And the dead man came out, his hands and feet bound in grave clothes. Jesus told them, 'Unwrap him and let him go'!" Jesus will return for you. He will call you OUT and UP! In the process the God-Designed you will be unwrapped! "We will all be transformed! It will happen in the blink of an eye …" ( 1 Corinthians 15:52)
What will you be like? There's only one reliable clue—"The Father has loved us so much that now we are called children of God. However, we have not yet been shown what we will be like in the future. But we know that when Christ comes again, we will be like Him because we'll see Him as he really is". (1 John 3:3-1-3) You will have a Jesus-Shaped personality! You can take that to the bank!