The Model of Life – The Person of Jesus
I am the Way, the Truth, and the Life.
John 14:6
Held every January in Detroit, Michigan, the North American International Auto Show is one of the world's premier public events, attracting nearly one million visitors. Though generating millions at its glitzy charity ball, the primary purpose of the affair is to unveil new models.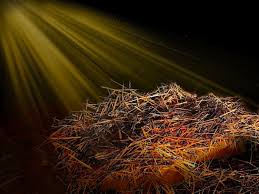 Over 2000 years ago a model debut occurred that impacted the whole world. It was so momentous that it altered the calendar dating from BC to AD. The event, of course, was the birth of Jesus. In a Bethlehem stable, a most unlikely venue for such an auspicious unveiling, the Maker of Life revealed His authentic design for human living … the Model of Life.
He's the Creator's Prototype of Humanness! He's the Original Human Being! He's the Pattern of Humanity! So, you need not be "in the dark" about the Maker's purpose for your life! To be mature is to be basic Christ! No more, no less. (Colossians 1:28) It's through Jesus that we find out who we are. (Ephesians 1:11) "To be fully human is perhaps why I'm Christian because I see in the life of Jesus a way of being fully human." (Barbara Brown Taylor)
In Washington, DC, the Washington Monument sets due east of the Lincoln Memorial Reflecting Pool. On a cloudless day, the quiet waters of the pool reflect a perfect image of the monument. Jesus is like the Washington Monument. You, on the other hand, are intended to reflect him in the waters of your God-designed personality.
As God's beloved children, copy God! (Ephesians 5:1) No wonder Jesus said: I am the Way to the Truth about Life! (John 14:6)