Don't fret or worry. Instead of worrying, pray.
Let petitions and praises shape your worries into prayers, letting God know your concerns.
Before you know it, a sense of God's wholeness,
everything coming together for good, will come and settle you down.
It's wonderful what happens when Christ displaces worry at the center of your life.
Philippians 4:6-7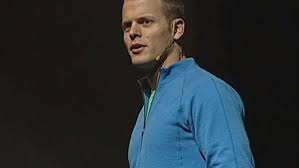 Note Paul's formula for dealing with worrying! It's purpose is to allow "Jesus to displace worry at the center of your life." The first step is: "Instead of worrying, pray,"; that is, change the activity of your mind. How? "Let praises shape your worries" and so alter the center of gravity in your mind. Once this process is commenced, one is positioned in a more positive mental framework to "make known to God your concerns," those things that are at the root of  ones anxiety.
In the following Tim Ferris explores a practical method by which the self-paralysis of fear can be immensely lessened or absolute eliminated. It somewhat parallels what Paul suggested. Tim "discovered" this tool as he dealt with severe bi-polar condition and several suicide attempts. He encourages us to fully envision and write down our fears in detail, in a simple but powerful exercise he calls "fear-setting."

Originally posted 2017-08-14 09:00:12.