A successful post ought to be no longer than 350 words. I'm afraid I've violated the rule. So, I'm asking you to be tolerant. I think you will be blessed!  
One late afternoon, David was strolling on the roof of the palace.
From his vantage point he saw a woman bathing.
The woman was stunningly beautiful. David sent to ask about her, and was told,
"Isn't this Bathsheba, daughter of Eliam and wife of Uriah the Hittite?"
David sent his agents to get her. After she arrived, he went to bed with her. 
David said to Joab, send Uriah home, Then David said to Uriah,
"Go down to your house and wash your feet (have sex)." Uriah didn't go to his house.
Then the next day, David invited him for dinner.
Uriah ate with David and drank so much that he got drunk, but he still did not go home. 
In the morning David wrote a letter to Joab and sent it with Uriah.
In the letter he wrote, "Put Uriah in the front lines where the fighting is the fiercest.
Then pull back and leave him exposed so that he's sure to be killed."

-You murdered Uriah the Hittite, then took his wife as your wife.
Worse, you killed him with an Ammonite sword!
And now, because you treated God with such contempt
and took Uriah the Hittite's wife as your wife,
killing and murder will continually plague your family.
I'll make trouble for you out of your own family.
I'll take your wives from right out in front of you.
2 Samuel 11
Like Adam and Eve, King David became a mask-maker, covering his sin through the power of his position, King of Israel. He ordered Bathsheba, the wife of Uriah, to his room and had intercourse with her. The cover up began. He order Uriah, the soldier, to go home to have sexual relations with his wife. Didn't work.  (So), He invited Uriah to dinner in order to get him drunk, thinking he would go home to have sex with his wife. Didn't work!  Finally, he ordered Joab to put Uriah on the front line of battle where the fighting was fiercest. Uriah was eliminated. The mask could still function until …
After a year the mask-making ended. Nathan, the prophet, confronted David. He removed the mask and exposed the truth of what David had hidden. IMAGINE! This was David, "the man after God's heart"!
"Later Jesus and his disciples were at home having supper with a collection of disreputable guests. Unlikely as it seems, more than a few of them had become followers. The religion scholars and Pharisees saw him keeping this kind of company and lit into his disciples: "What kind of example is this, acting cozy with the riffraff?" Jesus, overhearing, shot back, "Who needs a doctor: the healthy or the sick? I'm here inviting the sin-sick, not the spiritually-fit." (Mark 2:16-17)
The "disreputable guests" and "riffraff" knew they needed a doctor. That's why "more than a few of them had become followers." 
This  is the purpose of Lent. Do I need a doctor? Why do I need a Doctor? What is the fraud hidden behind my masks which only Jesus can heal by virtue of the Cross.
I close with a word of encouragement as we travel the journey of Lent. "I have a word for you. I know your whole life story. I know every skeleton in your closet. I know every moment of sin, shame, dishonesty and degraded love that has darkened your past. Right now I know your shallow faith, your feeble prayer life, your inconsistent discipleship. And my word is this: I dare you to trust that I love you just as you are, and not as you should be. Because you're never going to be as you should be. Brennan Manning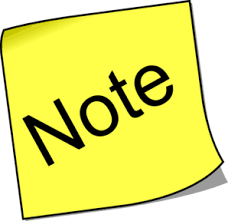 This is the third blog of a Lenten series. You may want to check out the first two blogs (Creation Demolished), (Community Aborted) and (Community of Fear).