"God the Father, Son and Holy Spirit are in community (of Love) with each other. Before anything was created these three persons of the Godhead lived in perfect, deep and fulfilling harmony.  Community is a part of His character. You could say that God is community." (Made for Community) 
"God spoke: "Let US make human beings in OUR image, make them reflecting OUR nature. God created HUMAN BEINGS; he created THEM godlike, reflecting God's nature. He created THEM male and female. (Genesis 1:26-27) The Community of human us-ness was to reflect the Community of God's US-NESS! Even more profound, human us-ness was to be a part of God's UN-NESS! "God is love, and all who live in love live in God, and God lives in them."  (1 John 4:17) 
The passion of God is a Divine / Human community. "Human beings exist because God's desire for companionship. Humans were created for this intimate communion with their head-over-heels-in love-Creator God.
God's passion is woven throughout scripture, from Genesis to Revelation!
"The Lord God planted a garden in the east, in Eden, and there He placed the man whom He had formed." (Genesis 2:8) "When the cool evening breezes were blowing, the man[ and his wife heard the Lord God walking about in the garden." (Genesis 3:8)
"The Word became flesh and blood, and moved into the neighborhood." (John 1:14)
" I heard a voice thunder from the Throne: "Look! Look! God has moved into the neighborhood, making his home with men and women!" (Revelation 21:3)   
"The Man said, "The Woman you gave me as a companion, she gave me fruit from the tree, and, yes, I ate it." (Genesis 3:11-15) Tragically, God's plan was aborted! Adam and Eve walked away.They pulled the plug. They severed their relationship with Life. God's community was aborted!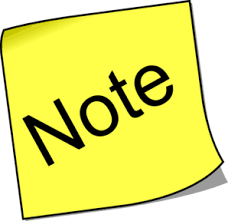 This is part 2 of a Lenten series. You may want to refer to the first part (Creation Demolished).